The internet is incredibly big. Can good content still be discovered at all? Marketing becomes more and more important to be found and seen at all.
Compared to other social media channels, Instagram accounts have relatively high interaction levels (Source). For instance, the average Facebook or Twitter user has an engagement rate of 0.5 – 1.0%. The average Instagram account, though, has an engagement rate of 3%. This can be used for collecting users, who may buy your product or service.
However, how can you stand out from the crowd and how can you reach enough people? A solution is either a social media marketer or a script that takes over his task as far as possible.
Short: The Bot generated more than 300 real followers in just one week:

The idea – find others with the same interest who gives direct feedback
I've started an experiment. My girlfriend has been practicing pole dance for some time now and publishes her progress on youtube, so I have enough picture material for sharing on Instagram.
I see how it drives her to interact with other athletes and learn from each other. So why not create an account by sharing it with 100s of users and getting direct feedback on her moves and tricks?
The idea was born, now I needed a clever way to find and convince others too look at her pictures and combos and write down a comment. For that we need range. I could search by Hashtags, like and follow some accounts and see what will happen. No there must be a clever way, something with code and efficiency.
The Program
The functionality is simple. Some accounts are given on a certain topic. Their followers are probably interested in this particular topic – this Niche. Follow, Link and or comment some of them and in that way show them we are here in the world wide web. If they like what they see on our page, they may follow or leave a like. After a certain time, the bot unfollows, because there is a maximum cap of following in each account.
Filter criteria
The followers of my account list will be considered as potential targets. It is recommended to take accounts from the same niche or competitors. To fill out your list, you can look at the leader of your niche and dig deeper who big account is following him. In this way, you feed your user list quickly and with high-quality users.
For comments, I only use smileys, for instance of this side, because they are appropriate in most contexts. Since many fill their Instagram account due to the search for confirmation, a "thumbs up" is helpful to everyone. An example: comments = [u'?', u'?', u'?', u'?', u'?',u'??', u'??']
Since the bot should not simply follow any random account, further filter criteria must be defined as well. For example, the targets should have a maximum of 3000 followers of their own, but at least 50. This increases the chances of passing by zombie accounts that do not live. Additionally, they should have made more than 10 posts and follow at least 25 others, but not more than 1000. These settings can be set by myself and are values set by myself.
Furthermore, business accounts, private accounts and accounts without profile picture are ignored.
Interactions
What is the maximum number of interactions target person: A maximum of two, randomized.
How many of the interactions are Likes: 90%
How many interactions are comments: 15%
What is commented: see list above.
How many of the interactions are followed: 40%, 1 time.
You see, I like and follow with the highest percentage share. My analysis will show if that's the best way of reaching people. In a later test, I will create 5 to 10 similar accounts with little changes to check which change will have the biggest impact. Some say you can improve, just by knowing some data or Industry Researches. For an instance the best day to post on Instagram for Engagement is Monday, Wednesday and Thursday. My first guess would be the weekend…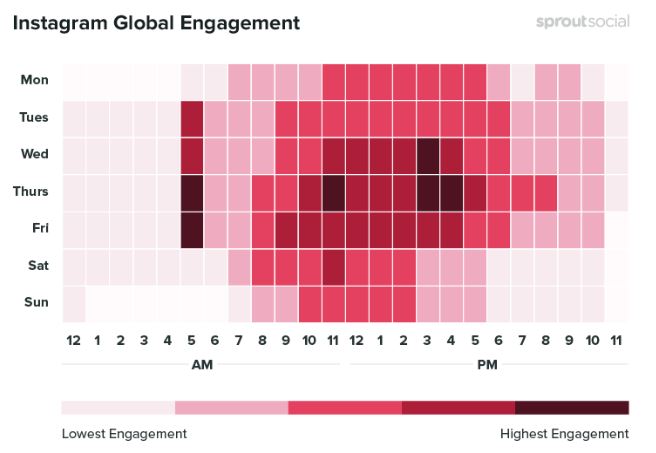 Why all the effort with filtering…?
…because of target groups. Today I was followed by an account that makes it very clear that he is using a program and I will have 100% no interest in his account. He is not in my niche or in my language at all. The relationship between followers and following is completely unbalanced. I bet he will unfollow me the next few days. I do answer any comment and use this program for helping others to learn pole better. He is just spamming or in other words: wasting valuable actions he could use for better outcomes.

Sleeping – act more human like
The bot will sleep about 600 seconds in the meantime to not violate any limits of Instagram and look like a normal user. No user will have time to follow, like and comment 8h a day without a break.
Unfollow: important for the Instagram daily follow limits and the follower. If the following ratio is not correct, i.e. 10,000 are followed, but only 5 follow me, this doesn't exactly speak for a very interesting account, because it is ignored by almost 10k accounts.
For unfollow, it can be decided precisely whether the own manually executed follows should also be unfollowed or not. Furthermore, the bot will unfollow anyone who does not follow back within 3 days.
A start page that converts
All the botting is useless if the content is not good or does not convert. For this purpose, the starting page serves the need of "what he is getting here" and "who I am". Later on, there will be a Q&A section and all that high converting stuff, when this account becomes a brand.
The user can see fast, with eye-catching smileys, what this channel is about. Why my girlfriend is doing what she does, why you should follow her and a little push that you can do it as well. Sure, this would not convince my best friend to follow this page, but he is not the target group at all.
This link leads to youtube, where the users can find her tricks and connect with her as well. Eye leading smileys and a call to action, and the magic is done. More followers on youtube as well.
At least 9 pictures should be published when creating the account, because starting from this number the mobile devices offer to scroll and the account doesn't look as empty as expected.

Quality followers over empty bot accounts
On the Internet, you can buy thousands of followers for a few dollars. But this accounts won't comment or leave a like. Their only purpose is a higher number on the follower counter. They just poison your fanbase and bring no value.
When I reach 1k Follower, I will check how many of them are real followers and how many are fake. A tool you can use just for that is Hypeauditor. It checks your followers for things like no profile picture or no posts. For testing purpose, I checked a big account from a friend of mine with almost a quarter of a million follower. As expected, she has never bought any empty accounts but has built up a strong fanbase over the past years:

Conclusion
As of writing this, the account is one week old and have a bit more than 300 followers. I plan to keep running this script until my Account got a good fanbase or banned by Instagram. We will see. in the community they say, if you don't overdo the following, nothing will happen. I'm really interested in seeing how far this can go.
This little example shows, that you do have to promote your products or services, to be seen. None of the Followers were forced to follow, they all did it of their own free will. They became only aware of the account through the bot and liked what they found there…
See here #2 of my Instagram posts: Click